I'm a research scientist at Waymo (formerly the Google self-driving car project). Previously, I completed a PhD in CS at Princeton University where I worked with Ryan Adams in the Laboratory for Intelligent Probabilistic Systems. While I'm broadly interested in machine learning and its applications, my current areas of focus are generative modeling and program synthesis.
In the past few years, I've had the opportunity to work with teams at Google, the Ford Research and Innovation Center, and the National Institutes of Health on applications ranging from autonomous driving to computer-aided diagnostics.
I'm grateful to have been supported by the NDSEG Fellowship.
---
Teaching
At Princeton, I served as an instructor for Neural Networks: Theory and Applications (COS 495) with Sebastian Seung and Mathematics for Numerical Computing and Machine Learning (COS 302) with Ryan Adams. I've also recently started creating short video tutorials on ML-related topics.
---
Selected Publications
A complete list of publications may be found on my Google Scholar profile.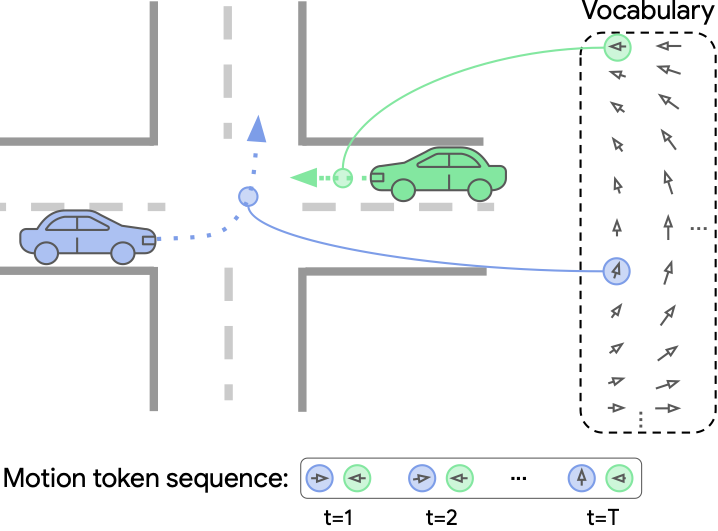 MotionLM: Multi-Agent Motion Forecasting as Language Modeling
Ari Seff, Brian Cera, Dian Chen, Mason Ng, Aurick Zhou, Nigamaa Nayakanti, Khaled S. Refaat, Rami Al-Rfou, Benjamin Sapp
ICCV 2023